We have been mentioning this for a while now and he day has finally arrived when Google will include a 'Mobile Device Compatibility Criteria' for all websites.
In a nutshell this means your website will be severely penalised in search results if your design does not display properly on mobile devices.
Does your website use images on it's pages? are they dynamic, so they will readjust to any screen size?
Do you use an image slider or slideshow and if so does it resize dynamically?
Do you have blocks of text (rather than written paragraphs), if so do they resize?
Do you have video on your pages (even if you use Youtube or Vimeo ect)?
Have you secondary or side menus?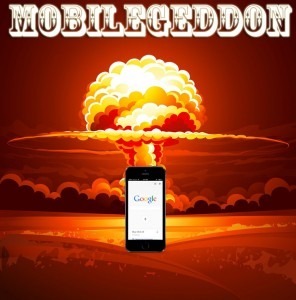 If you answer yes to any of these, you need to check that they are compatible, as we have found websites that we thought were acceptable just 2 months ago, failed the Google test.
JPSE Media are here to help, if your website company doesn't know how to check or you do your own site and you want us to have a look to see if your site is going to be OK, then please contact us.
All JPSE Media clients have had theirs checked and so there is no need to contact us, we will send out a report as soon as we see the impact of the new update.