Two of the biggest shopping deal days of the Year happened either side of this weekend and after seeing all the fiasco of people clambering over each other to get deals in the shops, did the really clever ones just stay at home and make a coffee?
Black Friday and Cyber Monday are always two of the biggest shopping days in the retail calendar, but they have effectively merged into one over here in the UK. Black Friday has turned into Black Friday Weekend and Cyber Monday is supposed to round it all off.
Just a couple of years ago there was a distinction between the two, but now even Cyber Monday starts on Black Friday as the amount of crashing websites showed. JPSE Media were one of the proud website design and hosting companies that could boast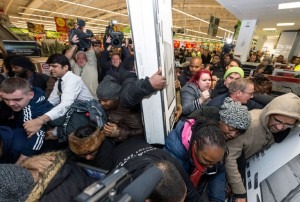 100% uptime for its clients in this time, something that Currys, Toys 'R' Us, Smyths Toys, Tesco, Amazon and a whole host of other big names failed to do.
Cyber Monday does seem to have lost its place now, does anyone actually realise it is today? But after the weekend that has just gone, I hope everybody grabbed themselves some good deals, even though the cynic in me thinks that the only deals are on stock that has been sitting around in a warehouse for while and retailers want to move them on to get the real Christmas stuff in.
Bargain hunters will always exist and that is why it is good practise to have some deals on your ecommerce website. JPSE Media understand online marketing and so if you want advice, please give us a call.